Image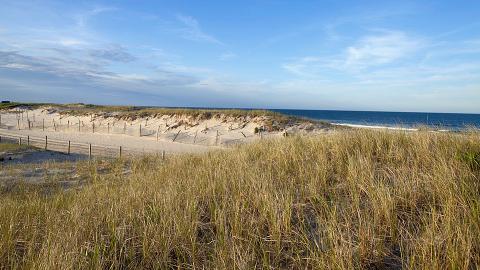 New Jersey State Parks
Outdoor enthusiasts revel in New Jersey's state parks, offering an array of recreational activities to get you back to nature.
The great outdoors of New Jersey beckons with 50 state parks offering an array of activities that get you exploring the land and water any time of year. Below are select parks and activities ready for you to discover.
Liberty State Park in the Gateway Region may best be known for its ferry service to the Statue of Liberty and Ellis Island and as home to the Liberty Science Center, but the park also offers recreational opportunities. There are miles of walkways, including a two-mile promenade with an amazing view of the Hudson River, that are ideal for walking, jogging, biking or rollerblading. Kayak tours if you want to explore its waters offer background on the local wildlife and habitats.
New Jersey's first state park, Swartswood State Park in the Skylands Region, was established in 1914. Little Swartswood and Swartswood Lake are the center of activity within this park, with sailing a big part of the fun in the warmer months. The lakes also provide for fishing most of the year from the shore or by boat.
In the Delaware River Region, Parvin State Park is home to pine forests and swamp hardwood forest. Fishing and boating can be done on Thundergust Lake, Parvin Lake and Muddy Run are good spots for seasonal swimming. Stay overnight with a choice of 56 tent and trailer campsites, plus there are 18 cabins available near Thundergust lake.
Eight self-guided trails take visitors through nine plant communities of a barrier island at Island Beach State Park in the Shore Region. The park has 10 miles of white sand beach that attracts swimmers, fishermen and surfers. In Barnegat Bay, naturalist-guided canoe and kayak tours in the summer are made for birding enthusiasts.
Wharton State Forest in the Greater Atlantic City Region combines history and outdoor beauty plus it's the largest single tract of land within the New Jersey State Park System. Walk through Batsto Village, the site of a former bog iron and glass making industrial center dating from 1766 to 1867. This Pine Barrens village has 33 historic buildings and structures. The park is also the place for canoeing on the Mullica, Batsto, Wading and Oswego rivers plus there are a choice of trails for hiking, mountain biking and horseback riding. Wildlife observation near its many lakes, ponds and fields can also be enjoyed.
One of the most popular spots in North America for viewing the fall hawk migration is Cape May Point State Park in the Southern Shore Region. The park is home to the Cape May Lighthouse that was built in 1859. And the park has Fire Control Tower No. 23. It's New Jersey's last remaining restored World War II tower, part of the immense Harbor Defense of the Delaware system known as Fort Miles. In the spring, many sea and shore birds and songbirds migrate through and the end of summer belongs to dragonfly and monarch butterfly migration. Any time you visit the park, however, you can spot many species of birds in the natural areas. And for hikers there are several trails through varied habitats.
Click here for more information on New Jersey State Parks.