Image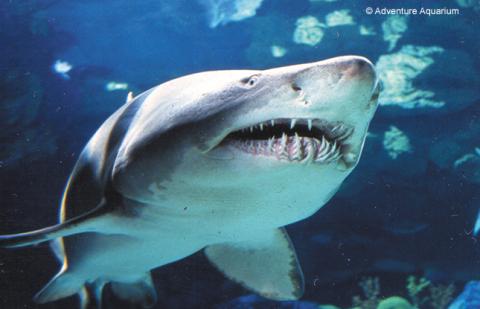 Virtual Visitation: Explore New Jersey's Top Sites from Home
The Garden State's many attractions, museums, fine and performing arts venues, libraries and outdoor hotspots are delivering their treasures direct to your computer or internet-enabled device, so you can enjoy it all from the comfort of your living room. Now home is where the fun is!
The Center of Attractions
If you have a love for marine animals, check out the Adventure Aquarium Kids Activities page for behind-the-scenes videos and downloadable worksheets—and don't miss out on a moment of waddling cuteness from the Jenkinson's Aquarium Penguin Cam.
More of a land animal lover? Mark yourself present for the Cape May County Park & Zoo Virtual Zoo School, where you can learn what a brown-nosed coati is, meet a barrel of monkeys and much more. Head over to the Bergen County Zoo Facebook Feed, where you'll get a sneak peek at what their wild residents are up to. 
Not strange enough for you? Make a virtual visit to Ripley's Outside the Odditorium for live events, educational activities and video playlists featuring wonders from Ripley's Believe It or Not!
Mad About Museums
Immerse yourself in all things STEM with Liberty Science Center's LSC in the House, including Experiments to Try at Home, My Pet Is My Lab Partner and more virtual "hands-on" experiences. Look to the stars with the New Jersey State Museum's Planetarium Sky Talks and meet some Fine Feathered Friends in its Virtual Exhibit.
Stroll two Northern New Jersey museums right from your sofa, thanks to the Morris Museum Virtual Tour and Hoboken Historical Museum Virtual Exhibits. You can also explore the home and grounds of the Van Riper-Hopper House in its Virtual Tour. Then whisk yourself off to Southern New Jersey for The Museum of Cape May County's Virtual Tour.
Adventures in Art
Nurture your appreciation for fine art through the Princeton University Art Museum Online Collections and Hunterdon Art Museum's Virtual Tour: Explorations in Felt. Then applaud masterful performances with the diverse online offerings from Discover Jersey Arts @home and the New Jersey Symphony Orchestra's Virtual Events calendar.
For the Love of Libraries
In place of face-to-face events, a quartet of New Jersey libraries are sharing volumes-upon-volumes of educational and entertainment content on their Facebook pages. Be sure to check out feeds from the Englewood Public Library, Jersey City Free Public Library, Montclair Public Library and Rahway Public Library. 
The Outdoors Brought Inside
Take pleasure in New Jersey's great outdoors…indoors. Nature lovers can roam our state parks, forests and historic sites through more than two dozen virtual tours. Miss that summer-toes-in-the-sand feeling? Click on your choice of more than 30 beach webcams stretching from Sandy Hook to Cape May. And be sure to soothe your soul with the sights and sounds of cascading water broadcast on the Paterson Falls Cam.
Now is the perfect time to explore New Jersey's top destinations and attractions from home—and plan for your future dream vacation with a little help from our free Official Travel Guide.