10 Summer Foods New Jersey Does Best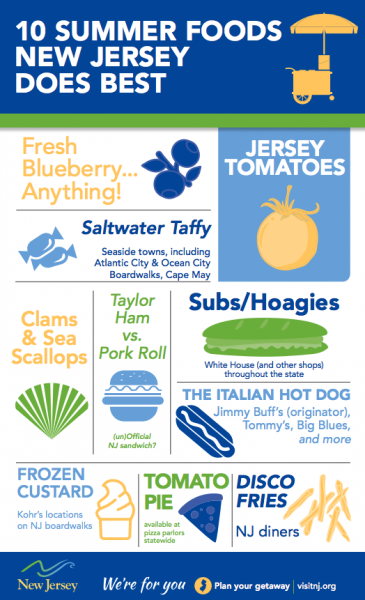 From healthy, farm-fresh produce to over-the-top eats and sugary sweets, these ten foods aren't just a celebration of the season—they put New Jersey squarely on the adventurous cuisine map. Download this food-for-thought infographic as a checklist to create your very own summer tasting trail.
Ready to chow down on this famed summer fare offered throughout the Garden State? Download a free NJ travel guide or sign up for e-news from New Jersey Travel and Tourism to help plan your trip as well as discover some zero-calorie seasonal fun.